How To Order
Dovetail Jig Plans
The plans and instructions are fully detailed and take you through each step. CAD graphics as well as photos provide clear illustration.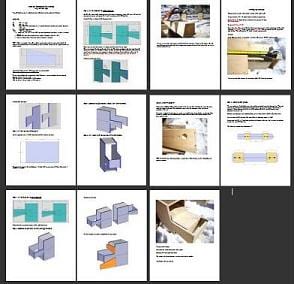 When you order your plans, provide the following information:
If you are cutting your logs 2 sided and are going to have a variable gap for a more rustic look, let me know. I will need you to estimate the average log height you expect to have (e.g. 6" x 13" for logs that are 6 inches thick and range from 11"-15" in height).
Add my email address to your contact list or your spam blocker will likely block my email to you. If you do not receive plans with 48 hours, check your spam/junk folder then email me at [email protected]